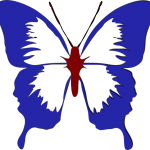 I've created a 5-week unit plan for middle school and high school, featuring second generation fiction, memoir, and poetry. This includes daily lesson plans, handouts, and suggested reading. Please access it here: Becoming American: Second Generation American Literature Lesson Plan. This unit can be used in a language arts or English class that is studying American literature.
"Second generation" refers to children of immigrants: people who were born in the United States to immigrant parents, or who were brought as young children to the United States by their immigrant parents.
I am a second generation American myself. My parents are from India. I was born and raised in Ohio. I have written three books inspired by my personal experiences trying to integrate my parents' Indian culture with my American upbringing: These Americans (short stories and a novella); And Laughter Fell from the Sky (a novel); and Aruna's Journeys (chapter book for elementary students).
Studying literature by second-generation Americans can highlight the transition from immigrant to American. As Marina Budhos notes in her book Remix: Conversations with Immigrant Teenagers
: "Immigrant teenagers often don't have any in-between space where they can work out the pressures of their in-between lives" (p. 10). For the second generation, their lives seem in-between –- they don't identify completely with the culture of their parents or with American culture.
Julia Alvarez, who immigrated from the Dominican Republic as a child, titled her first book of fiction How the Garcia Girls Lost Their Accents
. The second generation typically loses their "foreign" accent, if they ever had one, and speaks like the Americans around them, but the first generation, those who came here as adults, typically don't lose their accent. They retain their identification with the culture of origin even in the way they speak.
Because they are often straddling two worlds, because they can see American culture both from the outside looking in and from the inside looking out, second generation Americans often have a lot to say about what it means to be an American.
Feel free to share this plan with your colleagues. If you end up using it, please let me know how this plan works in your classroom, as well as any suggestions for improvement.